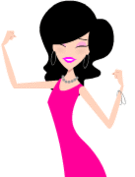 Zara sa jhoom lu mein arrey haan re haan re haaan.....Today I am happy that I won a recipe contest organized by
On The Go Cooking Show ( touring the country in search of America's quickest and tastiest recipes to be featured in this month's America's Best Recipe Contest!) and my Granola Bar was one of the top 5 finalist and with my friends votes I won the contest luckily...:)..Thank God & my supportive friends :)...So, let's celebrate it with some good food,songs,dance,romance.................................

Quien eres tu? (Who are you?)
Donde has estado? (where have you been?)
He removido cielo y tierra y no te encontre
(I moved heaven and earth and could not find you)

Y llegas hoy (but you came today)
Tan de repentee (so suddenly)
Y das sentido a toda mi vida con tu querer
(and gave meaning to my life with your love)........................
Most probbaly you will be singing back -
Na main samjha, na main jaana ( Neither I understood nor I know....)
Jo bhi tumne mujhse kahaa hai Senorita ( whatever you said Miss )
Magar phir bhi, na jaane kyun (But still ,don't know why )
Mujhe sunke, accha laga hai senorita (I felt happy to hear what you just said O dear ............)
Any clue ye upar kya ho raha hai :p I mean above stanzas ?

........

Whoa are you scratching your head,please stop then, I don't want you to lose your precious hair ( Because I know that pain :P) and a lot of music maniacs like me might have understood that those lines are from a very famous Hindi song or should I say Sphindi(Spanish+Hindi) song ,"
Senorita
from a very very famous movie ,"
Zindagi na milegi dobara
" (my "Go to" Bollywood movie whenever I am down :)..it always freshens up my perspectives towards life once again :)...I mean the name of the movie itself says it all-those 4 words means " You won't get this life again-so live well !!)....
Avocado,the great !!
Damn you are still scratching your head :D ...my bad...I know ,you'll be like why the hell are you singing and endorsing this movie now ...Well..good question I would say !...there is a simple rhyme and reason to it- the reason being today's recipe is a Spanish /Mexican special - one of the topmost ,loved by all dip made with Avocado , famously called "
The Guacamole
" and if there is any dish made with Avocado that I am a big fan of other than
my Avocado ice cream
..that is ofcourse the recipe of the day ,"Guacamole"....
Guacamole is usually made by mashing the ripe avocados using preferably a mortar & pestle and seasoning it with lemon juice,garlic,tomato,onion ,cilantro,chilli etc.It has become so popular that it is now a part of American cuisine as well and used not only as a dip but also as a condiment or salad ingredient. The best thing about it ,it can be made in a jiffy ,fresh,instant with minimal staple things at home ...there are two ways to make it - smooth or creamy version or thick and chunky version ! I am making the creamy version....
Guacamole
Ingredients
Organic Avocados,ripe,halved,pitted and scooped - 3 nos.
Onion,medium,chopped - 1/4 cup
Tomato,medium size ,chopped - 1 no.
Garlic,minced - 1 teaspoon
Cilantro,chopped - 2-3 tablespoons
Jalapeno pepper,chopped - 1/4 cup (optional)
Lime,juiced - 1 no.
Cumin powder - 1/2 teaspoon(optional)
Salt to taste
Method:
In a large bowl,mash scooped avocados ,lime juice and salt well with a mortar & pestle or blender.Mix rest of the ingredients together.
Refrigerate for 30 min - 1 hr for best flavor or serve immediately for the fresh flavor.
Enjoy with tortilla chips or as you wish ..choice is yours or in my way ,Indian me's way - with Baked Pappadums/wafers (healthy way) ..YUM !!! ....
Note :
For a chunky version,don't mash the scooped Avocado well like a paste .
Red onion is preferred more than the yellow sweet one.
Jalapeno pepper gives it the heat ...little spicy kick to it.
Lime juice not only infuses flavor but also prevents it from getting brown when kept for long hours.
Cilantro is a must .
You can even add a pinch or two of ground cayenne for extra kick.I don't use so didn't mention.
That's it within 10-15 minutes max a healthy finger licking and bowl licking dip is ready to be savored ..oooh la laaaaaaaaa........